DevOps Training in KPHB Hyderabad
Our Best DevOps Training Provides Certification-based learning with Hands-on practice projects to help you Master AWS DevOps and become a Pro-certified DevOps Professional. Enrolling in DevOps training in kphb with Srish Technologies will ease your learning experience and provides in-depth knowledge of various DevOps tools like Git, Maven, Nexus, SonarQube, Jenkins, Ansible, Docker,  Kubernetes, Terraform and more. Starting from the basics of understanding why DevOps came into existence, you will get complete guidance on how to implement a solution in real-time projects. Join now with our 100% Job-oriented DevOps training program with Placements support and land your dream jobs.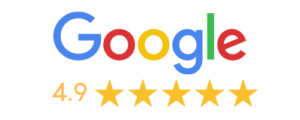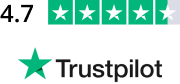 We, Srish Technologies is known for the best DevOps Training Institute with placement support in KPHB Hyderabad, offers a comprehensive learning program to explore, practice, and master every concept of AWS-associated DevOps. This DevOps training in kphb program is designed to help every individual, irrespective of their academic background, to master and acquire enough skills to clear the interviews on the first attempt. During this DevOps training in Kukatpally, you will walk through the modules of IT Operations and their executions in Development, making you a skilled expert in DevOps.
Next Batch DEMO Session:   3 October, 2023  @  10.00 AM
Demand For DevOps Skills-set
The Global DevOps market will be close to 30 Billion USD by 2030. That's huge.
The adoption of DevOps is growing rapidly across IT companies at 20% CAGR YoY.
Implying more opportunities for DevOps-skilled professionals. 75% rise in DevOps jobs from the past three years.
DevOps professionals' salary starts from 7 LPA in India and is above 100k USD Per Annum.
DevOps has been listed as one of the Top 5 career opportunities for 3 consecutive years.
Want to Become a Successful DevOps Engineer ?
Look no further than Srish Technologies, the Best DevOps Training Institute in Hyderabad – Join Now!
AWS DevOps Training in Hyderabad Curriculum
Srish Technologies stands out from the other DevOps training providers in KPHB Hyderabad. Our experts will customize the curriculum with the latest and most demanded concepts that will equip you with the required skills to perform real-time day-to-day on-job activities. 
The following are the default concepts we provide as an outline of the AWS DevOps Course Curriculum:
DevOps Training Live Projects
At Srish Technologies, during the DevOps training in KPHB, we ensure every individual executes the DevOps concepts we deliver during the training. By the end of the course, you will have a worthy time experiencing hands-on work on real-time projects.
Learning while you do is a practical approach that will help you to grasp things better and deal with gaining real-time exposure at the earliest.
Benefits with

Srish Technologies Classes
Best DevOps Training in Institute Hyderabad
1. What are the DevOps course outcomes?
By the end of these DevOps training in Kukatpally classes, you will be job-ready and equipped with the essential skills required to become DevOps professional and pursue a robust career.
2. Who can enroll for the DevOps training in Hyderabad?
DevOps training course in Hyderabad is built for every individual who aspires to become a DevOps professional. We have experienced mentors who can deliver training as per the learner's academic background and, in the end, make them experts in DevOps skills.
3. What are the prerequisites to take up the DevOps course?
There are no mandatory prerequisites required to get started to master DevOps. However, we recommend candidates with a basic understanding of Linux and scripting would make it easy and quick to learn DevOps.
4. How to get started with DevOps with a non-IT background?
DevOps training is for every DevOps career aspirant, irrespective of academic background; we deliver everything from the basics and walk you through core concepts, making your learning process easy.
5. How does the DevOps course with job assistance work?
Our devops training in kphb hyderabad helps you to get the right skills, provides resources to understand how the interviews happen at MNCs by conducting mock interviews, and assists you with resume building. You will get everything you need to CLEAR interviews and become job-ready; all you need to do is follow our instructions, submit assignments, practice skills, and be consistent with learning.
6. Do I need to get certified to land a job in MNCs?
Employers are concerned with the right skills to serve the DevOps position, and DevOps certification is an add-on to prove your credibility. Getting certified helps you stand ahead of competitors, showcasing your proven abilities in handling DevOps concepts approved by the authorities.
JOIN THE

FREE DEMO

TODAY
Get to know more about the course curriculum and trainers expertise.
Register now to Join the free demo today.
DevOps Training Institute in KPHB Reviews
No.1 DevOps Coaching Centre in Kukatpally FAQs
1. Is DevOps a Good Career Option?
Definitely! Since DevOps came into existence, companies' adoption rate of DevOps has increased rapidly. Demand for DevOps indicates it is one of the best future-proof career options of recent times. DevOps professionals are listed among the top ten IT jobs with the best packages in the industry, starting from 7LPA for DevOps freshers in India.
2. Is DevOps easy to learn?
Yes. DevOps is easy for serious aspirants like you who aim to become professionals and build a strong career in DevOps, which is the most promising career opportunity today. Consistent efforts to learn and practice the concepts we deliver in the classroom sessions will make your learning experience easy and fruitful.
3. I don't have any coding knowledge. Can I learn DevOps?
Yes, you can learn DevOps without prior knowledge of coding. To pursue a career, you need to know a bit about coding, which will be part of your roles and responsibilities. DevOps course by Srish Technologies includes all the essential knowledge, including coding from basics, to make you a 360-degree DevOps professional.
4. Who are the DevOps training Instructors?
All our trainers, instructors and faculty members are highly qualified professionals from the Industry and have at least 10-15 yrs of relevant experience in various domains.
5. What if I miss a Class?
We understand your priorities, and you will get recorded sessions if you miss any ongoing sessions. Irrespective of you attending the classes, the regular session is recorded and sent to the learners' registered email IDs on the same day.
6. What are the job roles I can attend after this DevOps training?
DevOps is a pack of tools that will open the doors for many opportunities. Once you finish the DevOps course in kphb with Srish Technologies, you can apply for the following job roles:
Reliability Engineer
Data Analyst
DevOps Engineer
Release Manager,
DevOps Automation Expert
System Engineer
These are the top job roles in demand. Apart from the above, there are many other job roles you can apply for with the skills you master in this DevOps course.
7. How long will it take to become a DevOps expert?
The more you practice, the more expertise you own. We provide 100% practical learning experience during the course and also provide either two months of a lab for practicals post-training or an internship for two months, which is enough to gain exposure to all the concepts of DevOps. Internship or lab access may vary for different courses.
8. Does Hyderabad have good opportunities for DevOps Professionals?
Hyderabad is one of India's most progressive growing cities, with a rapid inflow of tech giants investing in it. A decade of the timeline shows the developments made in Hyderabad, especially with the IT industry and its supporting areas like lifestyle changes, infrastructure development, diversity of living, etc. MNCs looking towards Hyderabad is an excellent sign of new opportunities. As the demand for DevOps is seen increasing, we can expect a good number of jobs in Hyderabad for skilled DevOps professionals. Anticipating the trend of IT opportunities in and around this city, Srish Technologies developed excellent DevOps training in Hyderabad, providing essential skills to prepare them for the job in advance.
9. Srish Technologies Institute Location
Address:  Location map
124, 1st Floor,
Manjeera Majestic Commercial,
JNTU - Hitech City Road,
Kukatpally Housing Board Colony, Kukatpally,
Hyderabad, Telangana 500085